FINAL HOURS!! DOORS CLOSE AT MIDNIGHT PST!

4 week summer body challenge!

winner will recieve A $50 AMAZON GIFT CARD + a full refund on their entry fee ($49)!

Winner announced on july 2, 2021.
Save 40% with code: CHALLENGE40
You got this. Let's get started!
Get Leaner, Stronger & More Confident…
Join the thousands of women who have transformed their body and their lives.
Dieting f*cking sucks.
Well, at least that's what the world has made us believe.
"You can be skinny, or you can eat pizza. Those are your options."
To those people, I say… PSHHH.
What if I told you there is a way to still enjoy the foods you love AND lose weight?
No, this is not some late night, infomercial type BS.
It's 100% possible. I'm dead serious.
Let me show you how…
The program that has helped thousands of women transform their body, increase their confidence, and still enjoy foods they love! 
"I literally thought I was incapable of losing weight before this program. It's been 22 days since I started and today I got on the scale and I WAS AT MY GOAL WEIGHT! THANK YOU!!!"
Amanda L
Michigan
"10lbs down in 2 weeks..ARE YOU KIDDING ME?! You've changed my life, I can't thank you enough."
Kate M
Illinois
"I was skeptical at how much this program promised can't lie.... but then it actually delivered MORE than I expected! SOO glad I decided to go for it! 3 weeks in, 12.5 lbs down!"
Melisa P
California
"This actually cost me less than ONE personal training session I got before and I'm seeing results even FASTER than I was with him! GIRL YOU ARE AMAZING!"
Colleen A
Washington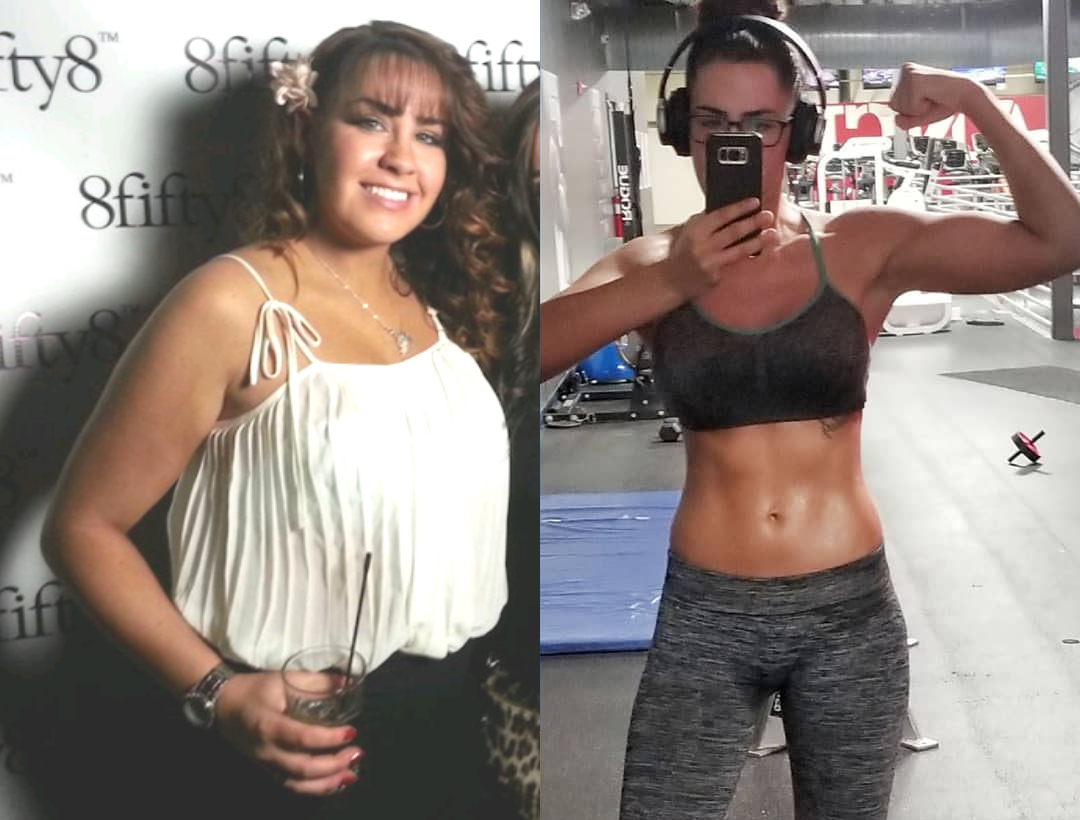 There's about 5 years and a 50lb difference between those pictures.
I was gaining weight rapidly and the diets weren't working.
My confidence plummeted every time I tried to squeeze into jeans.
I would lose a few pounds, but then gain them back the second I wanted a night out with friends.
Because let's face it, most diets aren't sustainable. 
I'm not trying to get all cliché here.. but seriously, this isn't a diet, it is a lifestyle.
The Full Menu Fitness plan is the same one I used to lose all 50lbs – in just 3 months.
It's also the same one I have used to this day to maintain my results and still enjoy all my favorite things – aka pizza, donuts, and taco… mmmm.
I have made it my mission to help as many woman as possible gain back a body they love, maintain a life they enjoy, and become more confident than ever before.
I would love to help you too.
February 8, 2014: 169+lbs
There's WAY too much BS in the fitness industry.
But the proof is in the pudding.
So, feel free to fact check me.
These are screenshots from Facebook of pictures that are still up.
I want you guys to know that I'm not just preaching at you.
I've been there.
This is the exact program I used then, and still use to this day.
If you're going through it, I can help.
You got this. Let's get started!