What would it feel like if you were able to achieve the body of your dreams in the next 3 months?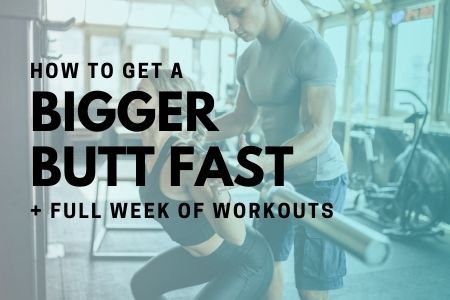 Does any of this sound familiar…
You've tried every diet out there and nothing seems to work?
You've felt like you just aren't capable of losing weight?
You start out motivated, but then you fall off the plan because it fades?
Getting on the scale feels like a rollercoaster?

YOU'RE FED UP WITH HOW YOU'RE FEELING?
Real Women. Real Results.
Learn the fail proof method to getting & staying Fit for Life.
Everything you need to start losing weight today.
Imagine it is 3 months from now…
What do you see? Do you see a more confident, more fit you? Are all your friends running to you to find out what your secret is? Or – is everything the same and you are looking back on this moment wishing you had started today? Do not be one of the many left saying, "I wish I had started back then." REFUSE TO ACCEPT ANYTHING SHORT OF YOUR FULL POTENITAL! You deserve to be the best version of yourself. Take action today!   I've helped thousands of people. They've seen results, and SO CAN YOU.
Thousands have already regained the confidence they deserve.

Get AMAZING results like these:
Price if bought individually: $247
First time visitor price: $97
The last diet and workout program you'll ever need to buy, guaranteed.
8 Week at Home Workout Plan – Home workouts average just 30 minutes!
8 Week at Gym Workout Plan
Learn how to build your own workout plans with a comprehensive list of exercises (never run out of workouts!).
Day by day workouts laid out that are simple and easy to follow.
A nutrition guide that is flexible and sustainable. (Yes, you can have carbs!!)
Recommended foods list.
Foods to avoid.
Supplements explained.
A program that will provide sustainable results.
A section on motivation and accountability.
How to build habits and discipline.
A daily planner template.
How to measure your progress and ditch the scale!
Email or message me at anytime you have a question or just need some extra motivation.
Building knowledge and fundamental fitness habits that you can use to stay in shape well after the program is over.
Guaranteed results per my refund policy.
They did it and so can YOU.
"I literally thought I was incapable of losing weight before this program. It's been 47 days since I started and today I got on the scale and I WAS AT MY GOAL WEIGHT! THANK YOU!!!"
"50lbs down in 3 months..ARE YOU KIDDING ME?! You've changed my life, I can't thank you enough."
"I was skeptical at how much this program promised can't lie.... but then it actually delivered MORE than I expected! SOO glad I decided to go for it! 3 weeks in, 12.5 lbs down!"
"This actually cost me less than ONE personal training session I got before and I'm seeing results even FASTER than I was with him! GIRL YOU ARE AMAZING!"
I've been there too.
I lost over 40lbs in 3 months – once I figured out what worked.
I tried the gimmicks. I bought into the lies. 
I told myself the scale was broken.
I told myself I was incapable, that I didn't have time, that I wasn't motivated enough.
I'm here to save you the trouble I went through.
I created this plan to be everything I wish I had when I first started.
I found that there's a very simple, repeatable formula to losing weight.
You don't need to keep re-buying plan after plan when you know this formula.
Included in this plan, is everything you need to lose weight, maintain it, and gain muscle toning without ever having to buy another plan or program ever again.