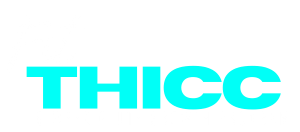 THE
MOST

POWERFUL

GLUTE

BUILDING PROGRAM AVAILABLE.​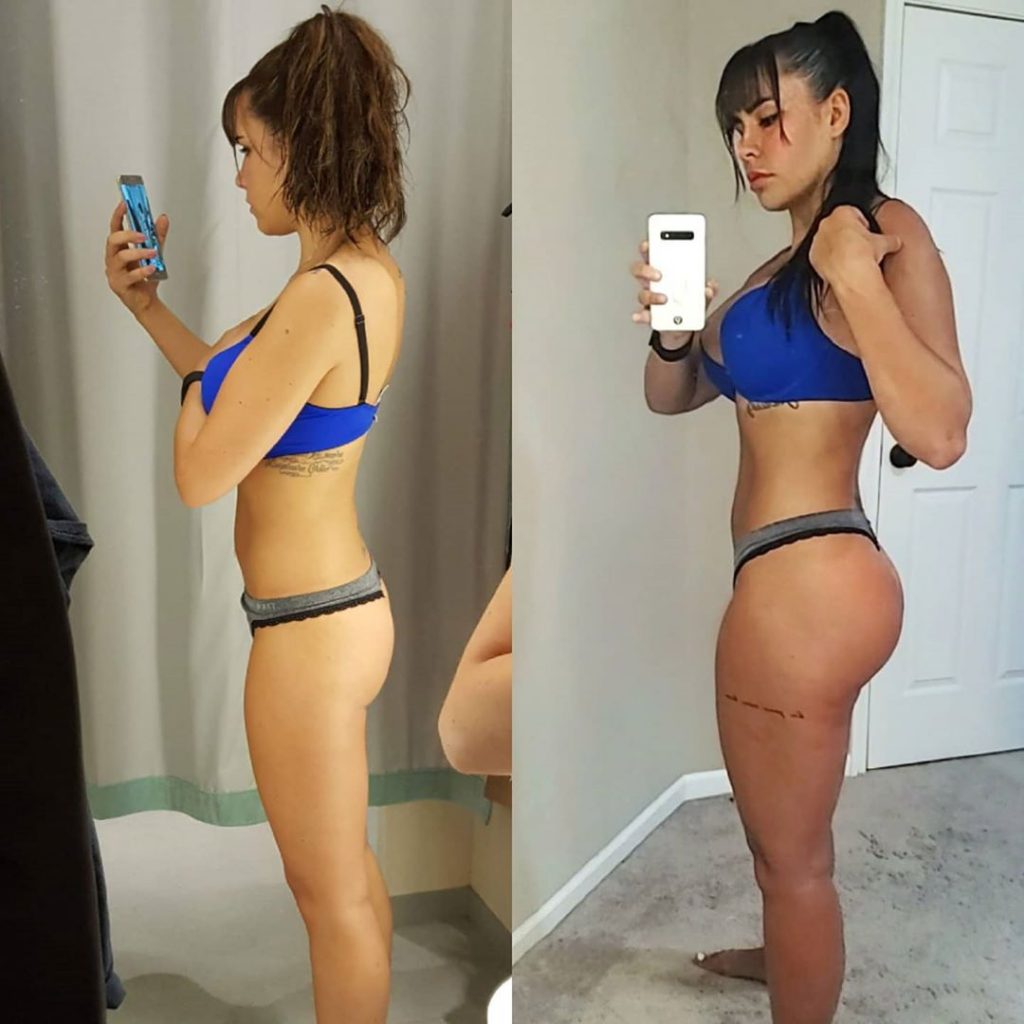 "You're going to have a flat butt and a square shape forever.

That's just how you were born, deal with it."
...ever heard that little voice in your head? Me too.

Don't worry, that voice is wrong, wrong, wrong.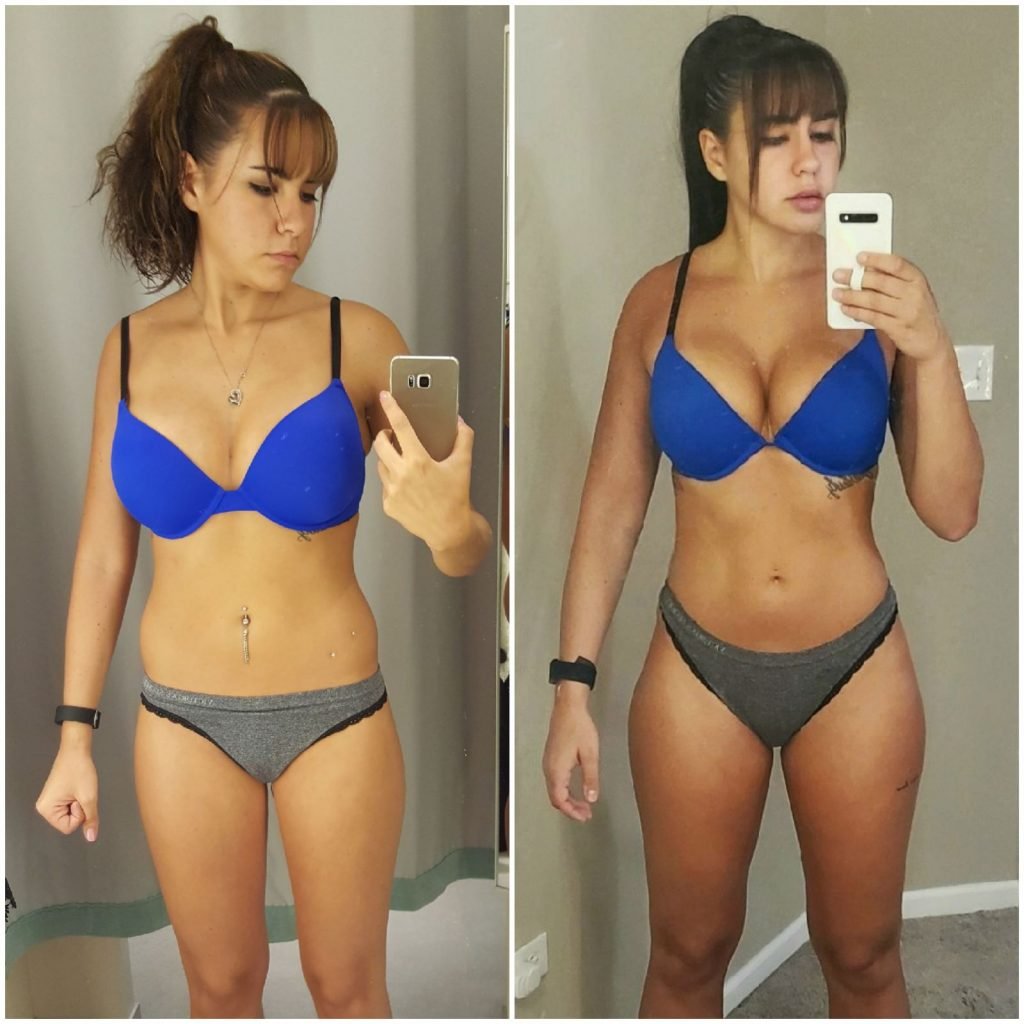 Then you sure ended up in the right place! I got you, girl!
REAL WOMEN, JUST LIKE YOU. IT'S POSSIBLE!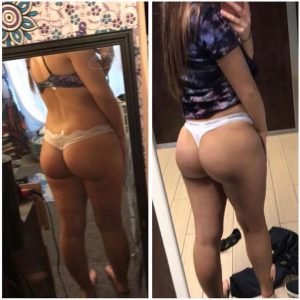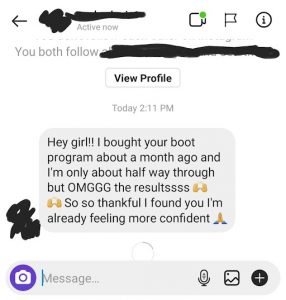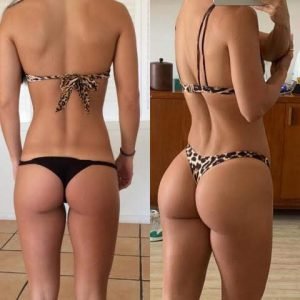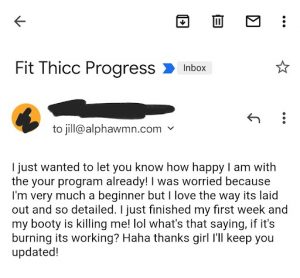 YOU CAN DO IT TOO, YOU JUST HAVE TO START.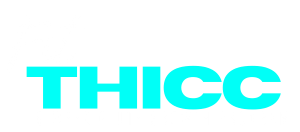 The Most Powerful Glute Building Program Available.
THAT'S THE ENTIRE DIET & WORKOUT PLAN YOU NEED TO GET THE BOOTY YOU WANT FOR THE SAME PRICE AS:
One dinner out to eat.
Or 5 trips to Starbucks.
Or HALF the price of just one personal training session.
LET'S BUILD YOU THE BOOTY YOU'VE BEEN WANTING.
I know, because I've been there..
Those are exaclty the things that I wanted too..
& for a long time I thought it was impossible.
I had lost a bunch of weight, but I still wasn't happy.
I HATED my square figure and 'hip dips'.
I thought that was just the way I was built & there was nothing I could do about it.
I wanted curves, but I also wanted a flat stomach…I was afraid of gaining weight.
If you've felt like that…
Let me assure you, you CAN shape your body.. you can have the booty AND the flat stomach!
That's exactly what I created this program to do.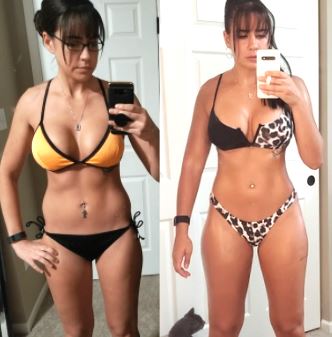 Start seeing results ASAP.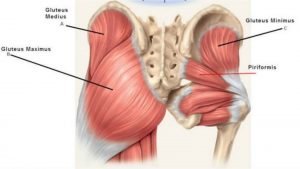 I was sick of wasting time, I wanted results NOW!
My engineering background led me to dig into the research.
Here's what I found..
Part of why I didn't see results for a long time is because…
I would go to the gym and randomly do things I thought would get me results… Squats, lunges, etc.
I didn't realize how much strategy and science needs to go into building an effective plan that will get you results.
Our booties are not one big muscle.
It's actually three different major muscle groups.
To effectively grow your booty, the plan you follow needs to strategically hits all three major glute muscles.
It needs to incorporate compound and isolation movements.
It needs to focus just as much on a nutrition plan for your body & lifestyle as it does the workouts.
Growing your booty is all about being deliberate, strategic, and consistent – so you at least need A plan – even if you don't choose mine (but of course, I hope you do!!).
What Makes this Plan Different?
Don't take my word for it. See what these wonderful women had to say about the program.
Ahhhhh! I can't believe how fast I started to see results! I'm so excited!
I thought this mom booty was doomed to be a pancake booty forever!! THANK YOU FOR HELPING ME GIRL!!
My booty was on fire after the first day! I love seeing the results!
Let's start shaping your body today.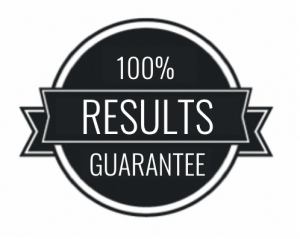 The FitThicc Program works, if you do. BUT if you follow the program as directed and aren't experiencing any results – simply email me back and you'll get the tips, modifications, & insight you need to be successful. I will personally reach out to you… simply reply if you need anything, at any time.
YOU HAVE NOTHING TO LOSE BUT A FLAT BOOTY