Are you ready to look in the mirror and love the body you see?
Let me show you how to shape your body & still eat the foods you love!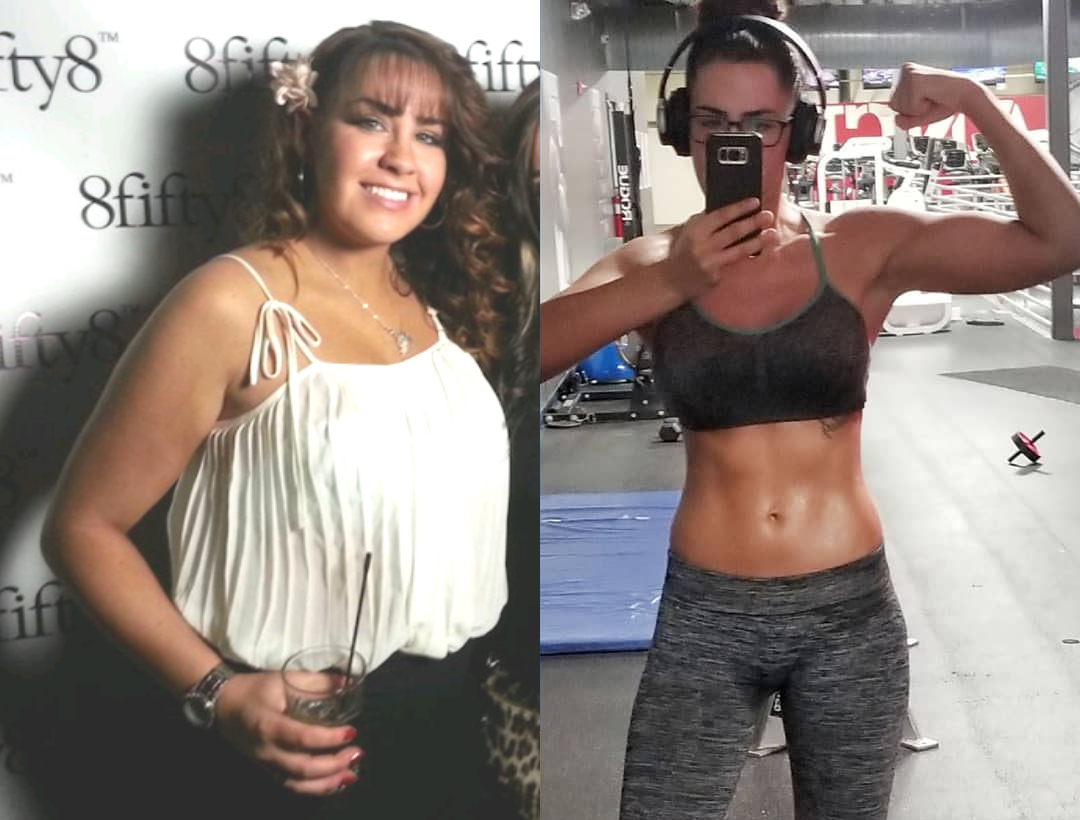 You're getting dressed up to go out and you're going through outfit after outfit, hating how everything is fitting.
You want to change, but every time you try to diet you get frustrated that it's not working fast enough so you end up bingeing and feeling guilty.
You're overwhelmed by the conflicting information you find online.. where the heck do you start, which one is right?!
Is the only way to lose weight to have crazy will power?! To give up nights out with friends..to give up all the foods you love?
Spoiler: No, there is a better way, I promise! Let me explain..
Dieting f*cking sucks.
Well, at least that's what the world has made us believe.
"You can be skinny, or you can eat pizza. Those are your options."
To those people, I say… PSHHH.
What if I told you there is a way to still enjoy the foods you love AND lose weight?
No, this is not some late night, infomercial type BS.
I promise it's not too good to be true, just stick with me here..
I'll start off by saying, I'm just like you.
About 6 years ago, I was desperatly searching the internet on how to lose weight.
I was gaining weight rapidly and the diets weren't working.
My confidence plummeted every time I tried to squeeze into jeans.
I would lose a few pounds, but then gain them back the second I wanted a night out with friends.
Because let's face it, most diets aren't realistic.
All the diets I tried before were full of guesswork and lots of "gray areas"
The engineer in me (my full-time job) wanted something more concrete.
"Millions of people lose weight every day," I thought, "there must be some concrete formula that could reliably provide results."
Boy is there…
Within 3 months of figuring it out, I lost over 40lbs and was the weight I was in high school again.
If that sounds anything like you, girl, you are in the right place!
I figured out the formula to losing weight, every time..
Don't let all the science and numbers talk scare you..
If you can answer simple questions like your current age and height, the calculator will do the rest for you!
Home workouts.
Gym workouts.
30 minute workouts.
1 on 1 coaching..
There's a plan for that!
In your plan, you will get a link that will walk you through a questionnaire about your body & lifestyle.
Get the exact numbers that your body needs to reach your goals.
No more guesswork.
3. Love your body AND your life
As long as you follow the numbers, eat whatever you want!
No more giving up your favorite foods, no more bingeing, no more feeling guilty about nights out.
Can you really get results that way? YES! The magic is all in the numbers!
I want to help you to achieve YOUR goals now..
That's why I created this diet & exercise program – to help you on your journey and show you step by step how to get the results you're after.
It's strategically made and based on science & numbers, so no more guesswork and the results are guaranteed.
Our willpower generally sucks, and that's why..
Nothing is off limits for this "diet". 
I hate that word because it's not a diet. I've been following this plan for over 6 years now, I'd call that a lifestyle, even if that is cliche to say!
Seriously, I freaking LOVE donuts, and pizza, and tacos, and the list goes on.. 
I'm not giving them up any time soon, so I don't expect you to either!
No, you can't eat only pizza and donuts (I wish!).
But, it's all about creating a balance that let's you enjoy your life (so that you can actually stick with the diet) and still see results.
What makes you stick to your goals..
.. is a structured program that you will like enough to keep coming back to and one that is kept short and sweet.
A whole group of women encourgaing and cheering you on doesn't hurt either!
Let's get started picking the perfect plan for you!
Let's get started picking the perfect plan for you!
+ Your 7 Day Money Back Guarantee
Worst case scenario is you invest in "The Full Menu Fitness" program and it ends up not working for you.. right?
Well, I have a solution for you.
It's pretty simple:
If it doesn't work for you, I'll insist to refund you the full sum.
Why?
Because I want you to be here if YOU want to be here.
It's not good for you AND for me, if you are forced to pay for a program you get nothing from.
Let's Find Your Perfect Plan!
SAVE $10 – code: "ready" – Expires in: