Affordable Amazon Workout Leggings Reviewed
Uhm, can we talk about the ridiculous price of workout leggings?!
Seriously, good leggings you can workout in cost as much or even more than my jeans lately. The average I see is $50 on the low end all the way up to over $100. That is crazy to me.
I'm definitely not a "legging snob," I'll wear anything if I like it and they're comfortable, but I am picky. I mean, you're going to be running, squatting, and just in general, moving in weird positions in them. They need to be really comfortable and I need to be able to *trust* them – aka good stitching and not see-through!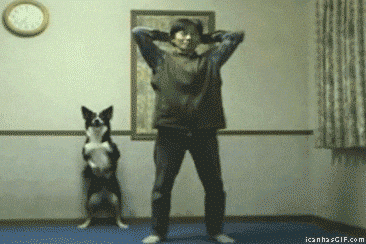 The Hunt for a Cheaper Alternative
Being the Amazon prime obsessed buyer that I am (seriously, I get EVERYTHING from Amazon), I went on a hunt for good, affordable workout leggings!
I ended up buying 11 pairs.
I wanted to try a wide variety and once I started looking, I ended up finding some suspiciously familiar styles that seemed to be dupes for some popular and expensive brands like Gymshark, BuffBunny, AloYoga,  and CuteBootyLounge.
I have the original for 3 of those, so I was pretty curious how close the dupes would be. I definitely added those to the cart!
The Judging Criteria
I tried on and rated each of the leggings with the following criteria:
Value/Price
Comfort
Quality
Squat-Proofness (aka are they see-through)
Waistband – One of the biggest issues I had with a lot of the leggings I tried was the waistband. I would otherwise like them, but the waistband would ruin them for me. It would be too high, too low, too loose, etc.
Overall rating – this is mostly a subjective, how I felt about them overall.
I'll rate them 1-5 with 5 being the highest and 1 meaning I pretty much hated them.
The Leggings
For reference, I got all of the leggings in a size small or medium (I'll specify on each). I'm just under 5'8″ (~173cm) and I weighed about 145lbs (~66kg) when I took these.
Workout Leggings #1:

The first pair really kicked this off with a bang. These are pretty much an exact dupe for the AloYoga Coast leggings which cost a whopping $94. These only cost $14.99!!
I don't have the actual AloYoga leggings to compare the quality too, but dang these look similar to the picture!
Here's a picture of the actual AloYoga Leggings that cost $94:
I'm also extremely shocked by the quality. Do they feel like $100 yoga pants? No, but they feel a lot more expensive than $15. They feel very soft and flexible, yet thick enough that they passed the squat test, which actually amazed me. I put them on and instantly thought, "okay, these feel amazing, but I bet they're see through when I squat." Nope! They also have these in black for the same price and Prime eligible! Super impressed and happy with these!
I got these in a size small.
Value: 5/5
Comfort: 5/5
Quality: 4/5
Squat-Proofness: 5/5
Overall Rating: 4.5/5
Link: HERE
Widget not in any sidebars
Workout Leggings #2
This was another huge winner in my book! (Don't worry, there are some pretty serious losers coming up.. ??).
These are marled gray and white. The quality is what blew me away with these.
They were $20.99, but felt more expensive than some of my 'name brand' leggings.
The fabric felt high quality and stitching was strong.
What I loved most about them was the flexibility to compression ratio. That's a very scientific term, that I just made up. 
One of the things I'm most picky about when it comes to my workout leggings is that I want them to have a decent amount of compression and tightness to feel like they're "holding me in" but I also want them to be extremely flexible and not so stiff that I feel like I can't move and stretch any way I'd like.
They also have a really neat pocket in the waistband that can hold your phone (see the upper right hand picture below from the product listing):
I honestly don't have anything bad to say about these. I got them in a size small and they fit perfect.
Quick update. I had no idea that these were also a dupe! Apparently, they are an affordble alternative to the Lulu Lemon Wunder Under that cost $98. Here's a pic of those for reference: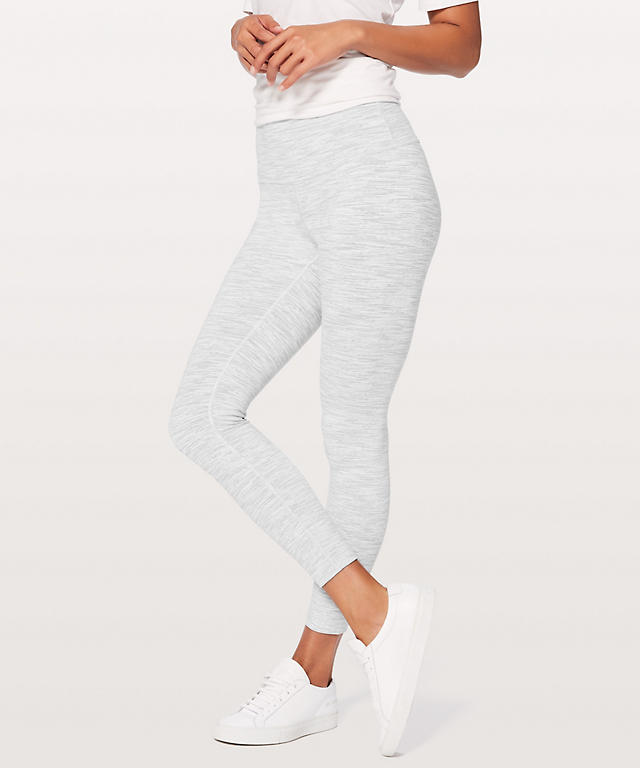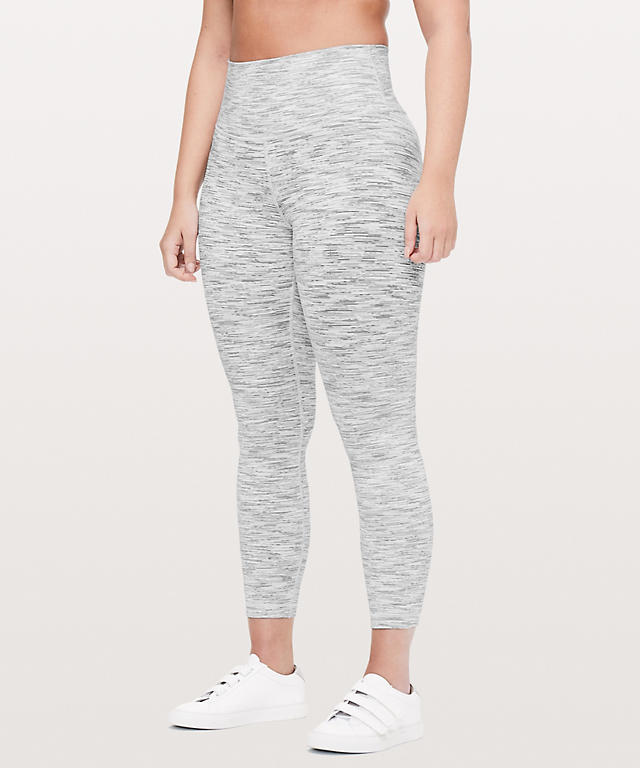 Value: 5/5
Comfort: 5/5
Quality: 5/5
Squat-Proofness: 5/5
Overall Rating: 5/5
Link: HERE
Workout Leggings #3
These were pretty clearly a dupe for the Gymshark Energy Seamless leggings that sell on their website for $55. This pair on Amazon cost me $16.99. I do have the original Gymshark pair so I was excited to compare the two. For reference, here is the picture of the originals off the Gymshark website:
I'll start with the positives. They actually look really similar.
Obviously the Amazon version is not going to have the Gymshark logo, but other than that, just looking at someone wearing them, I would not have know the difference.
The quality was actually pretty good, at least much better than I was expecting. I really liked the waistband, it definitely holds in your tummy well.
Finally, the price is much more affordable.. duh that's the whole point of this article.
I was 50/50 on these, there were some negatives for me.
I also got these in a size small, and they were extremely tight.
That's kind of my fault because on Amazon they do show that 68% run small, but I must have gotten a little 'add to cart' happy and not paid attention to that.
I think if I had gotten a medium or large, my review would be much more positive, because my complaints are mostly that they were too tight and stiff.
The fabric is pretty thick, which is kind of a positive in that they did not feel cheap, but the thickness coupled with the tightness did not give them the flex that I like.
The fabric is the main difference between the dupe and the actual Gymshark pair. The fabric on the Gymshark version is a bit softer and more flexible.
I should also note that the listing I was buying from, I thought to be full length workout leggings, but clearly they are capris on me.
I'm sure if that's because they're short and I'm tall, or if I was just sent the wrong version. I didn't really mind because I wear both capris and full length to the gym.
Value: 4/5
Comfort: 3/5
Quality: 3/5
Squat-Proofness: 5/5
Waistband: 5/5
Overall Rating: 3.5/5
Link: HERE
Workout Leggings #4
These looked to me to be an attempted dupe for the BuffBunny Anastasia leggings, which I also have, so I had to get these to compare. I was also excited, because the original are from an old collection that isn't sold anymore.
Here are the original BuffBunny version:
I don't have much good to say about the Amazon version honestly, except that they look similar.
They feel incredibly cheap though.
They're very thin and provide zero compression. The waistband is way too high and is just a thin piece of elastic that digs into your skin. They fit extremely poorly.
They were $15.99 on Amazon. I can't remember how much the BuffBunny pair cost since they're not up any more, but I believe they were between $50-$60.
The only thing I would recommend the cheaper pair for is if you like the look and wanted to wear them as part of an outfit one time, but I would not recommend working out in them.
Value: 3/5
Comfort: 4/5
Quality: 1/5
Squat-Proofness: 4/5
Waistband: 1/5
Overall Rating: 2/5
Link: HERE
Workout Leggings #5
I wouldn't consider these a 'dupe' but I have been seeing similar styles all over lately.
They are promoted as being 'anti-cellulite' leggings, because they have a "bunching" texture that hides any cellulite you may have. They also have the "scrunch butt" detail that's supposed to give you better "shape".
Here's a picture from the website that better shows the rouching and scrunching detail since it didn't come out great in mine:
I feel like the texture on these does make them very flattering despite the fact that they don't offer a ton of compression. The material feels a bit thin when stretched out, but I'm okay with it given the way it's bunched to create the texture. If the waistband wasn't quite as high and was made from a different, thicker/more compressing material, they would be perfect. Even without, I do really, really like them still and will definitely be keeping them!
These were $15.99 and I got mine in a size medium. I probably could have gotten a small and that may have made the compression a bit better.
Value: 4/5
Comfort: 5/5
Quality: 3.5/5
Squat-Proofness: 4/5
Waistband: 3/5
Overall Rating: 4/5
Link: HERE
Workout Leggings #6
Oh gosh, where do I start with these. For one, here's what they were supposed to look like:
I wish I could come up with something good to say about them, but I can't think of a single one.
For one, they were way too short.
The material is a weird, thin, shiny material. This is the same material I notice on a lot of the extremely cheap leggings.
This also makes them very see through.
The waistband is awful. It's a thin piece of elastic, not even sew into the seam so it's kind of just wandering around up there. The fit also makes for some odd bunching in the front. If you were thinking of buying these, just… don't.
These were $13.74 and I got a medium.
Value: 2/5
Comfort: 3/5
Quality: 1/5
Squat-Proofness: 1/5
Overall Rating: 1/5
Link: HERE
Workout Leggings #7
I was super excited to try these. They looked like a dupe for some of my favorite leggings from CuteBootyLounge.
Although I have never seen this exact pattern on there, it seems pretty obvious from the signature waistband, scrunch butt, bold pattern, and ruched back pockets. Here's an example of an actual pair of CuteBootyLounge (CBL) Leggings:
Update: I was able to find the exact pair these were mostly likely meant to be a dupe for. They're currently sold out, but they are the Cute Booty Lounge Frankly Lisa.
CuteBootyLounge leggings start at $49 and go up to $80 or $90. The pair I got on Amazon were $21, but the price varied based on the pattern you picked.
They're no where near the original CBL quality, but they're not bad.
The main thing that stood out to me was that the material was a lot different.
The CBL material is very soft and has a unique feel to it. These felt like a more generic, thinner material.
My favorite aspect of the CBL leggings are the tight waistband, the Amazon version again wasn't bad, just not nearly as good.
My only other complaint about them is that they were a bit short on me, but that can be common given that I am above average height for a female (5'8″).
Overall if you like the look of the CBL and want a more affordable option, these are definitely great, but I'm not sure I'd workout in them.
Value: 4.5/5
Comfort: 3.5/5
Quality: 3/5
Squat-Proofness: 5/5
Waistband: 3.5/5
Overall Rating: 3.5/5
Link: HERE
Workout Leggings #8
I was pleasantly surprised with these and will probably get more since they come in quite a few colors!
The material was thick and stretchy, like the material on many of the popular 'seamless' leggings, like Gymshark (although I don't think these are meant to be a dupe).
I really liked the height and control on the waistband. My only complaint on these is that the calve stitching was a bit tight.
The price was on the higher end of this haul at $24.95. I got mine in a M/L 4-8. I might size up next time.
Value: 4/5
Comfort: 4/5
Quality: 4.5/5
Squat-Proofness: 5/5
Overall Rating: 4.5/5
Link: HERE
Workout Leggings #9
The bold design is what drew me to these, but it looked a lot better in the pictures, shocker. The material was the same as #6, that thin, shiny kind of material. It also had the same waistband issue, which what I'm trying to capture in that last image, you can see the rippled about a half inch from the top, that's where the elastic stops and is just floating there, meaning it will probably bunch together after washing these one time.
Other than that, they were comfy, and although not as nice as the picture, still cute.
These are another pair I would say are okay for wearing around, but I probably wouldn't workout in them.
They were $14.99 and I got mine in a size medium.
Value: 2.5/5
Comfort: 4/5
Quality: 2.5/5
Squat-Proofness: 3.5/5 (Couldn't see color through, but the material is very thin)
Overall Rating: 2.5/5
Link: HERE
Workout Leggings #10
These were one of my favorites.
They're another version of a seamless legging, but the material on this one is more flexible than #8, making them more comfortable.
They're still thick enough though that feel like higher quality/more expensive leggings. I was a big fan of the tightness and height of the waistband as well.
I don't have anything negative to say about these, I'll probably get more!
These were $25 and I got a size medium.
Update: Apparently these are also a dupe – they look extremely similar to the the Gymshark Seamless Camo, which I didn't know existed when I got these!
Here's a picture of the actual Gymshark version of the leggings:
Value: 4/5
Comfort: 5/5
Quality: 5/5
Squat-Proofness: 5/5
Overall Rating: 4.75/5
Link: HERE
Workout Leggings #11
I really loved these, until I did the squat test.
They are thin, but they still felt like a good quality, similar to my Nike dri-fit leggings that I love.
They also didn't look see through at all until I squatted.
In fairness, these are labeled as a 'base layer', which I skimmed over when buying, but is usually meant to be worn under shorts or other pants.
Unless I knew I was going to be squatting or bending over a lot, I would probably still wear these, because I loved the feel.
These were $14 and I got a size small.
Value: 4
Comfort: 5
Quality: 3.5
Squat-Proofness: 1
Overall Rating: 3
Link: HERE
I would call this haul a 50% success. Some I'll be returning and some I'll be getting more of! If you liked this and want to see more, let me know by commenting below or visiting me on Instagram! ?
Widget not in any sidebars