How to Get Wider Hips Naturally: The Basics
First things first, I'm saying wider hips, but that's just for ease of understanding.
We obviously can't widen our hip bone..
But we can build up the muscle around it to make them appear wider.
Here's an example of my wider hips before and after: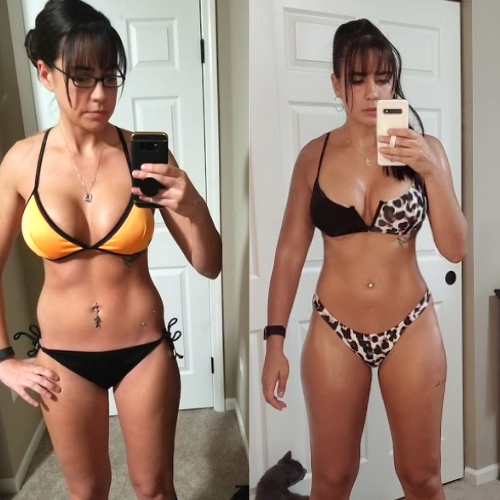 How I did this is actually very simple – and I promise you can do it too!
It was by working on growing my glute (butt) muscles.
Your butt is made up of 3 muscle groups.
One is the largest part of your booty, but then there are 2 smaller muscles on the sides (called the gluteus medius and minimus).
By growing these muscles, it not only give you a bigger more rounded booty..
It also gives you wider hips naturally, just by working out!
Here's a picture of those 3 butt muscle groups..
Many of our movements will focus on the gluteus medius and minimus in the picture above.
As you can see those are the muscles that are really around the hip area.
By growing those, they will give us the appearance of wider hips.
Okay, so how do we grow those muscles..
That's what we'll go over next.
Steps to Get Wider Hips Naturally
Growing your butt (and therefore the appearance of your hips), is no different than growing any other muscle.
There are a few absolute musts when it comes to growing your butt in order to get wider hips naturally..
Let's go over the steps..